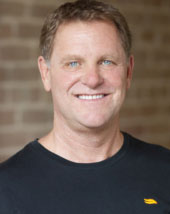 5727 Westheimer Road
Suite J
Houston, TX 77057

About Dr. Thomas
My life in the medical field began early. My father was a hospital administrator and my uncle was the Chief of Staff and primary physician; so essentially I grew up in a hospital. At 10, I began working in the maintenance department, which evolved into many different jobs around the hospital.
At an early age, I recognized the passion my uncle had for being a doctor. I witnessed it over and over, and noticed how his patients responded. That is when the seed was planted. As the years went on, jobs ranged from janitorial to x-ray, to the laboratory and finally to surgery.
I realized the best job in the hospital was that of the surgeons'. I went on to college and graduated from the University of Texas at Austin in 1979, finishing medical school at the University of Texas Medical Branch in 1984. I then went on to complete a 5 year General Surgery residency and subsequently became an Assistant Professor of Surgery.
My emphasis throughout residency was GI surgery and included extensive experience with the weight loss procedure called the Vertical Banded Gastroplasty ( VBG ). This procedure was found to have a high failure rate and for that reason I chose to not offer it as I began my private practice.
I then began a hand surgery fellowship but it wasn't long before he realized my real passion was GI surgery. I began my private general surgery practice in Nacogdoches Texas in 1990, where I continue to have a satellite office today. I chose Nacogdoches because after my experiences with hand surgery in Oakland California, I thought smaller was better.
I became a fellow in the American College of Surgeons (FACS) and was Board Certified by the American Board of Surgery in 1990. 1990 also marked the beginning of laparoscopic surgery, and I quickly found that my skill set fit laparoscopic GI surgery.
My advanced laparoscopic experience began in 1992, performing hiatal hernia repairs (Nissen Fundoplications). At that time there were only a handful of surgeons in the world performing this procedure. It continues to be a rewarding part of my practice and has many similarities with bariatric surgery.
By the late 1990's Laparoscopic Gastric Bypass was being performed by several surgeons in the United States. After training with some of the most experienced surgeons in the country and doing a mini-fellowship at Parkland in Dallas, I launched my bariatric surgery practice in 2000. Since then bariatric surgery and reflux surgery has become the major emphasis of my practice.
In November 2002, I began also performing the Laparoscopic Adjustable Gastric Band and in 2008 added the Laparoscopic Sleeve Gastrectomy.
It became clear that Nacogdoches could not support an active bariatric practice, so in 2005 I began practicing in Houston.
In that time Dr. Younan Nowzaradan and myself performed the largest gastric bypass and gastric sleeve in the world. It can be seen in the TLC documentary, "The half ton Mom."
I have an enormous passion for what I do. I wake every morning eager to do more. I'm very fortunate that I get to use my skill-set in surgery, and then see and feel how that changes people's lives for the better.