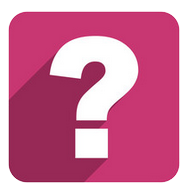 Ask a Question
21212 Northwest Freeway
Suite 305
Houston, TX 77429

About Dr. St. Laurent
Dr. Matthew St. Laurent is a board-certified general surgeon who has been specializing in bariatric surgery for more than two decades. At Northwest EndoSurgical, a renowned surgical weight loss practice in Cypress, Houston, Texas, he provides the most advanced bariatric surgical procedures to patients from the greater Houston area.
Dr. St. Laurent is one of the most experienced laparoscopic surgeons in the Houston area, having performed well over 5,000 advanced laparoscopic procedures and over 3,500 bariatric procedures. His entire practice is devoted to bariatric medicine and the treatment of morbid obesity.
In addition to being named Bariatric Medical Director at Cy-Fair Medical Center and Journey Lite of Houston, Dr. St. Laurent currently serves as the Bariatric Medical Director for North Cypress Medical Center.
A proud native of Houston, Texas, Dr. St. Laurent graduated Magna Cum Laude from the honors program at Texas A&M University with a degree in biochemistry. He went on to receive his medical degree at Texas A&M University College of Medicine, where he was recognized for surgical honors and graduated in the top of his class.
Dr. St. Laurent completed his surgical training at the University of Texas Health Service Center in San Antonio, Texas, where he distinguished himself by publishing multiple articles in the fields of transplant and general surgery.
Dr. St. Laurent began his surgical career in the United States Air Force, where he served for a total of four years. During his last two years, he held the position of Chief of Surgical Services for the 5th Medical Operations Group. While with the USAF, Dr. St. Laurent began working in the field of bariatrics. After returning to the Houston area, he went on to complete additional training through a fellowship in laparoscopic bariatric surgery at the University of Texas Southwestern Medical Center in Dallas, Texas.
He has successfully completed multiple advanced courses in laparoscopic surgical techniques and in laparoscopic colorectal surgery at Tulane University in New Orleans and Mt. Sinai Hospital in New York. He has also completed advanced training in laparoscopic adjustable gastric banding (LAGB).
Dr. St. Laurent currently trains surgeons on the vertical sleeve gastrectomy for Covidien Corporation, a global leader in gastrointestinal surgical solutions.
Recently, Dr. St. Laurent was named one of America's Top Surgeons (Bariatric Surgery 2009 – 2017, Consumers Research Council of America). He has also been named a "Top Doctor" for "Who's Who Among American Professionals."
Dr. St. Laurent is a Fellow the American Society for Metabolic and Bariatric Surgery (FASMBS) and has earned the prestigious designation of certified Center of Excellence (COE) surgeon. He's also a Fellow of the American College of Surgeons (FACS), and a member of the Society of American Gastrointestinal Endoscopic Surgeons, the Obesity Action Coalition, the American Medical Association, and the Texas Medical Association.
We work hard with your insurance for every qualified payment. You should always contact your insurance company to get confirmation before doing any procedure. We work often with Care Credit and take most major credit cards. Contact us if you have any questions.
281.819.3730