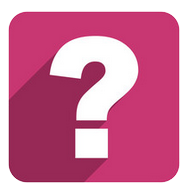 Ask a Question
17510 W. Grand Parkway S.
Suite 420
Sugarland, TX 77479

About Dr. Fakhouri
Tarek M. Fakhouri, MD, is a board-certified dermatologist and fellowship-trained Mohs surgeon, serving the community of Sugar Land, Texas, at Skin Cancer Specialists. Dr. Fakhouri specializes in the treatment of skin cancer and advanced cosmetic reconstructive surgery. He's successfully performed and assisted with thousands of Mohs micrographic surgeries to treat skin cancer.
Dr. Fakhouri earned undergraduate degrees in molecular biology and economics at Vanderbilt University, where he was inducted into the Omicron Delta Epsilon honor society. He went on to complete his masters in medical science and his medical degree at Wayne State University School of Medicine in Detroit, Michigan. He finished medical school with high honors and was accepted into the Alpha Omega Alpha medical honor society.
Continuing his commitment to excellence, Dr. Fakhouri served as chief resident and earned the Chief's Award during his internship in internal medicine at St. Joseph Mercy Hospital in Ann Arbor, Michigan. He completed his residency in dermatology at Wayne State University before pursuing a fellowship in Mohs micrographic surgery and cutaneous oncology at Surgical Dermatology Group in Birmingham, Alabama.
With advanced expertise in Mohs surgery and various cosmetic and laser procedures, Dr. Fakhouri served as Director of Mohs Surgery at Wayne State University's Department of Dermatology. During this time, he provided Mohs surgery services for their network of 600 doctors as well as United States veterans at the VA hospital in Detroit.
Since moving to Houston, Texas, Dr. Fakhouri has been recognized as a Top Doctor and Rising Star. When he isn't seeing patients, Dr. Fakhouri enjoys traveling, outdoor activities, weight lifting, and obsessing over college football.
We work hard with your insurance for every qualified payment. You should always contact your insurance company to get confirmation before doing any procedure. We work often with Care Credit and take most major credit cards. Contact us if you have any questions.
832.308.3470