Can you get lumineers if you have an overbite?
I want lumineers but I have an overbite. Is it possible for me or do I have to go through orthodontics (which I'm dreading) first? I know I would need to come in to actually see my teeth but I was curious to see if it's even possible.
Questions Answered by Leading Local Doctors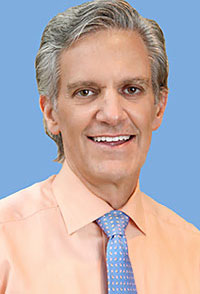 Robert Dernick, DDS
281.973.5693
Lori Thanks for your inquiry. If you have an overbite, then Lumineers will likely accentuate the appearance of your overbite. Lumineers add more thickness to the front of your teeth therefore making them look thicker. I don't think you'll like the result. Traditional veneers would be a better look since they do not appear thicker. Orthodontics first though would be the better start then do veneers afterwards. If you would like a complimentary evaluation for a more accurate plan then please feel free to call my office and make an appointment for me to look. Hope that helps. Thanks Robert G Dernick DDS Office: 281-363-2770
Jessica Meyers, DDS
713.592.0101
You are correct! That is a very difficult question to answer completely and accurately without seeing you for a consultation first. Lumineers are a possible treatment option and best suited for teeth that are small and have spaces in between them and not in need of orthodontic correction. Lumineers are very thin as well so their indication for use is more limited than other types of porcelain veneers. My recommendation is that you schedule a consultation with a general dentist first and then suggestions for possible treatment options can be made, including a possible orthodontic referral. General dentists work collaboratively with other dental specialists so it is always best to start here!