Am I too young for weight loss surgery?
I am 21 years old and very overweight. Am I too young for weight loss surgery? I've been overweight my whole life. I suffer from depression and anxiety because of my weight as well as back pain that never leaves! I've tried weight watchers, different diets and even had a personal trainer at one point. I'm worried over time i'm only going to get bigger and bigger if I don't do something to get my weight under control. I just want to feel good
Questions Answered by Leading Local Doctors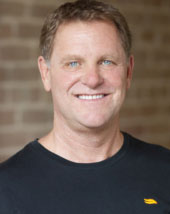 Clifton Thomas, MD
713.893.1613, Houston, Bariatric
Sara thanks for asking. You are a perfect candidate. It's best to solve problems early on before irreversible problems develop. You are young. It's better to avoid years of sleep apnea, hypertension, diabetes, wear and tear on knees and the back, and it's nice in many other ways. This is a solution that works. We, different than my colleagues, focus after surgery on helping patients change their day to day eating habits.
Matthew St. Laurent, MD
281.819.3730, Houston, [None]
It's important to know what your height and weight is to calculate your BMI. If your BMI is greater than 35, especially if you have developed medical conditions, than surgery is an excellent option. You're not to young to be considered a surgical candidate. If your BMI is below 35, than there are nonsurgical options such as a gastric balloon and medications. I would recommend setting up a consultation to discuss your needs and what possible options are available. Regards, Dr. St. Laurent